Customer Reviews
About Me
By Kelly G.
Denver, CO

"Roofing contractor Rob happened to be going door to door at the time I was getting ready to call around for new roof, perfect..."
Testimonials
from customers I've helped!
"They were phenomenal every step of the way."

Alicia M. of Denver, CO

"In this industry, I really look out for trust, reliability, and hard working people- that's why I love..."

Kristen R. of Denver, CO
Rob Clement

from

Exceptional Exteriors LLC
Title:
Sales
Roofing Contractors are rated #1 on the BBB's hit list with over 3.4 million complaints! Meanwhile the Small Business Administration has found that 96% of roofing contractors fail within their first two years, leaving homeowner's like yourself exposed.
My job is to protect you, not only from the demanding weather of Colorado, but from all those "Elements" just dying to get into your home. This makes my role incredibly important. This is more than a job... it is my mission.
I strive to educate and guide you towards the best possible scenario for your home, your pocket book and your future. Armed with the high integrity team of Exceptional Exteriors and a strong history of Project Managment and Leadership roles, I promise I won't let anything get in the way of the roof you both want and deserve.
In my spare time, I am interested in photography, backpacking, mountain biking, food & wine, home improvement, and travel. Some of my accomplishments include being the owner of RCVisual for 15 years with a 1st place spot News Photo, being an Eagle Scout and part of the Order of the Arrow with the Boy Scouts of America, and having an amazing familly being a father of 2.
"They are excellent and know their business. I will recommend them to anyone. Rob, the salesman followed through afterwards and has been on the ball." -John & Jacki Palmer, Lehigh Acres
Videos from projects I was involved with: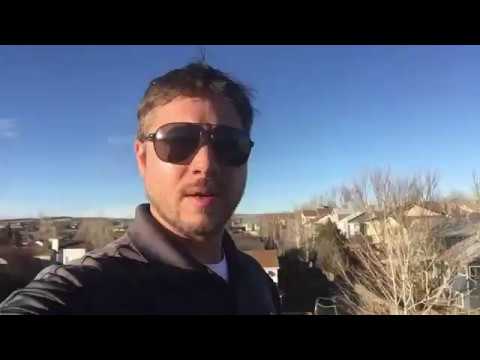 Still Damage in Colorado Springs!
Colorado Springs residents are having a hard time getting other contractors to complete their jobs...
Watch Video
Related Videos
Before and after photos from jobs I've worked on: