Customer Reviews
About Me
By Yvonne V.
Aurora, CO

"I am extremely happy with Exceptional Exteriors. In my opinion they live up to their name! I will definitely refer them to anyone..."
Testimonials
from customers I've helped!
Kyle Talbot

from

Exceptional Exteriors LLC
Title:
Sales
Hometown:
Kansas City- 720-270-6649
My name is Kyle Talbot. I'm originally from KC and proud of my roots but grateful to have lived in Denver for the past 5 years. I currently reside in Lakewood with my wife and our growing family.
Working for Exceptional Exteriors for the past year has been a God-send for myself and my family. Daily I am able to use skills and gifts unique to me that leave me fulfilled while satisfying my desire to work closely with and help people of all walks of life. Knowing that I work for a roofing provider who is truly set apart from our competition in class, presentation, and customer service is validating and gives me pride in my work.
Having worked in roofing sales previously in Kansas has given me 5 years of experience working to meet my customer's individual needs while being their advocate in meeting with and facilitating communication with insurance agents. The additional support and expertise offered through Exceptional Exteriors provides continued education and training that keeps us on the cutting edge of our industry and far ahead of the competition. I also love working for a small, local, front range run and owned roofing provider.
I love taking pride in my work and being able to develop a schedule that is far from the mundane 9-5 corporate sales positions I have held in the past. It has given me the ability to build my own schedule according to the fluctuating demands of the season while still allowing me to spend ample time with my family as we grow and enjoy our beautiful state. My wife and I especially love music and attending shows and concerts around the metro area, volunteering with the youth at our church, snowboarding, and spending time with our close friends.
Videos from projects I was involved with: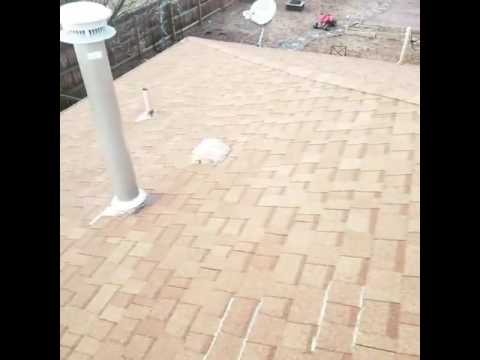 Lakewood, CO Roof Inspection
70 degrees in February makes for a beautiful day to be out inspecting roofs in Colorado! Poor ventilation...
Watch Video
Related Videos
Before and after photos from jobs I've worked on: